Tensar Employees Awards Win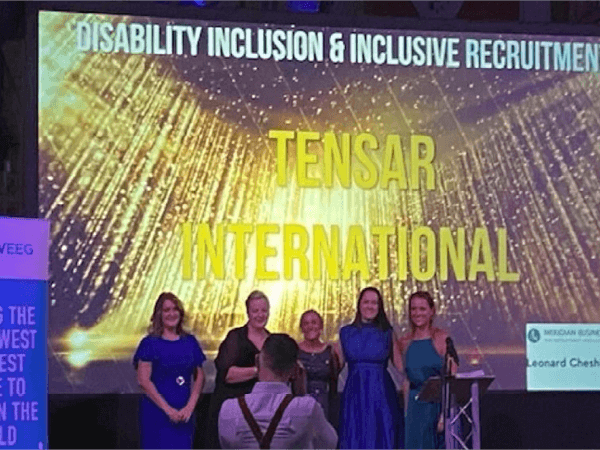 Tensar is a world-leading manufacturer and provider of subgrade stabilisation and soil reinforcement solutions, with international offices across the globe – including Blackburn, in the North of England. This week, Tensar is proud to announce that at the North West Employee Engagement Group 2021 Awards (14 November) the company took home, not one, but two awards!
Tensar received the award for "Disability, Inclusion & Inclusive Recruitment", led by Vice President of HR, Anna Taylor FCIPD, and the company's Ellie Wallis, HR Advisor, won "Awesome Apprentice". This is a huge achievement, and Tensar is delighted that Ellie and the HR team have been recognised for their hard work and effort!
Luc J. Mechelaere, President & Managing Director of Tensar said: "What an amazing journey it has been for our HR team over the last 3 years! I'm very proud of the whole Tensar team and the work they have done to make this happen. It is our aim to become THE employer of choice in the North West and beyond. Congratulations to all."