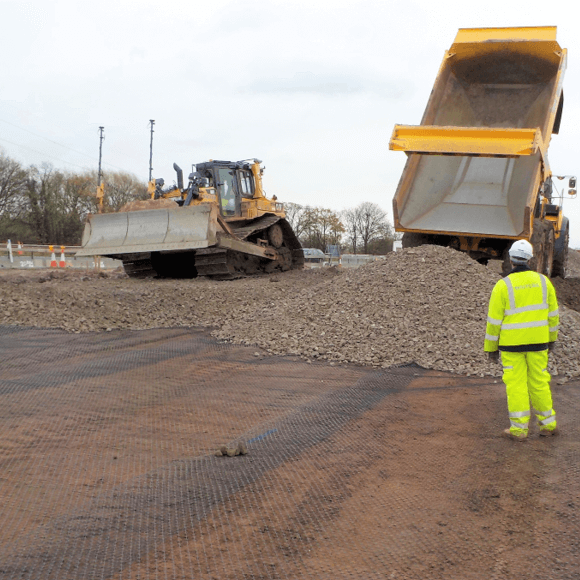 A556 vägen
Cheshire, Storbritannien
Using geogrid to mechanically stabilise founding aggregate layers saved an estimated £2m on the A556 improvement scheme.
Benefits
£2m in construction costs saved
10,000 lorry movements avoided
Time savings significant time savings compared with alternative solutions
Client's Challenge
Principal Contractor Costain needed a cost-effective solution to deal with highly variable and challenging ground, including thick layers of very soft clay, on sections of the A556 Knutsford to Bowden Improvement Scheme.
Tensar Solution
Tensar's TriAx® geogrid was used stiffen the unbound capping layer on two sections of the new road, as an alternative to lime stabilisation and 'dig and replace' solutions. The cost-effective approach complied with Highways England design standards, exceeded bearing capacity requirements and had a beneficial effect on the programme.