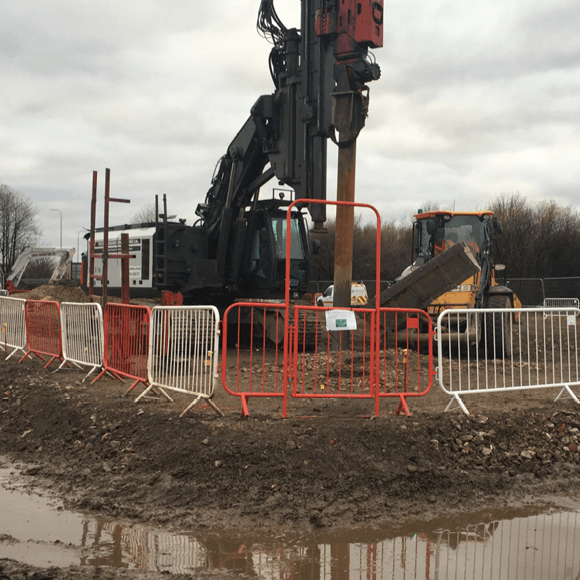 Seddon Construction
Midlands, Storbritannien
A mechanically stabilised layer incorporating Tensar TriAx® geogrids construction of thinner working platforms on three sites in the Midlands and North West England for Seddon Construction, reducing the amount of granular material used, without compromising on performance.
Benefits
14,000m2 of working platforms on three sites
£126,000 Estimated contaminated soil disposal cost savings
Client's Challenge
Seddon Construction required temporary working platforms on three sites, one for a new industrial unit in Haydock and two for new care homes in Coventry and Cheshire. Design proposals proved to be expensive, so they approached Tensar to see if they could be 'value engineered'.
Tensar Solution
All three working platforms comprised granular fill, mechanically stabilised with TriAx geogrids. The efficient load-spread designs, validated by performance testing, shortened construction times and reduced materialsuse, compared with conventional designs. Tensar's solution also significantly reduced the amount of contaminated material that had to be excavated, and the volume of imported fill required on the Haydock project conventional working platforms.